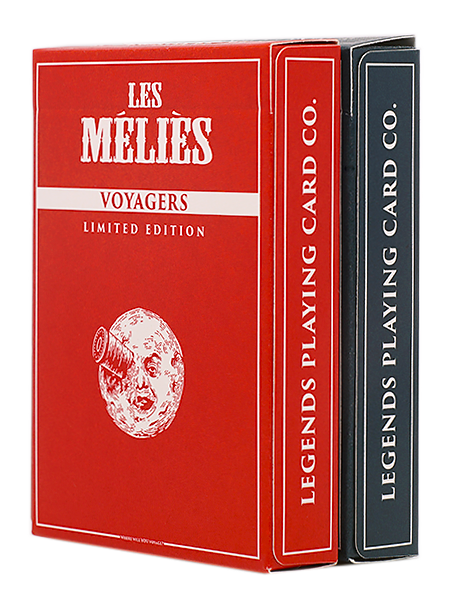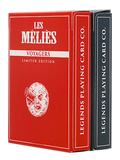 VOYAGERS - Les Méiès - 1st edition
A limited print run, with under 100 numbered seals available for sale on our site. Red decks are numbered, and blue decks contain a standard seal.
Printed on our Diamond Finish paper, with buttery smooth Diamond Cut edges.
Quoted from Pure Imagination Projects;
The iconic film A Trip to the Moon by George Melies re-imagined into a deck of playing cards.
Design by Logan Max.
Printed by Legends Playing Card Company.
Photos by Jamie Tucher.
Limited edition of 1,111 numbered red decks.