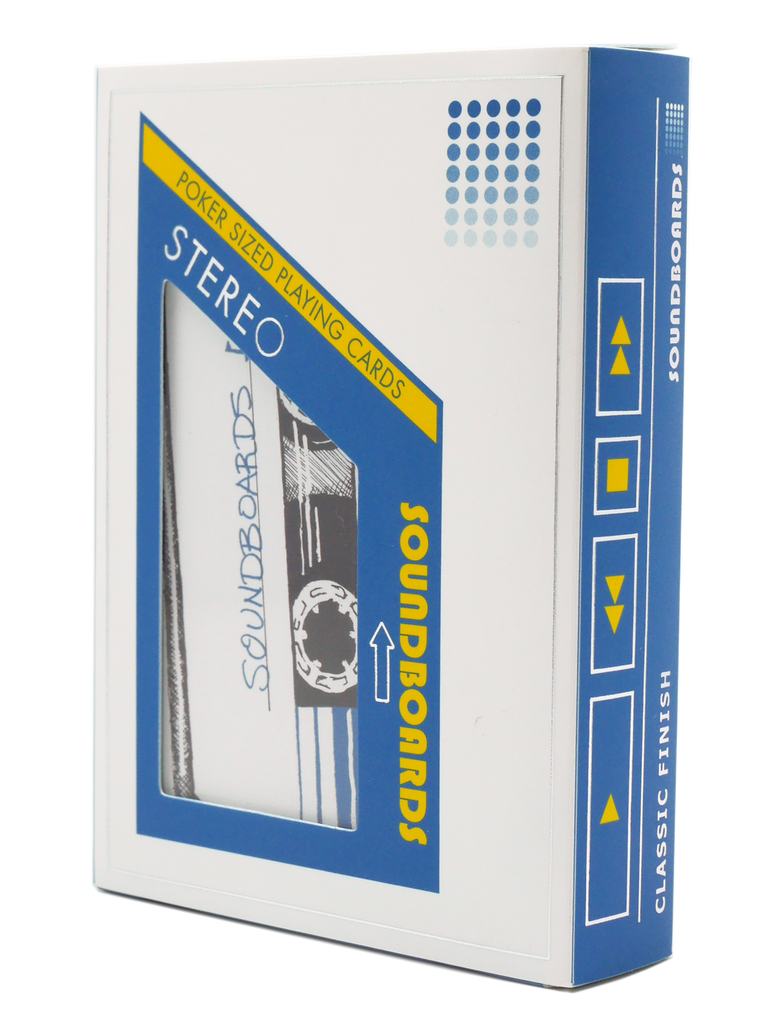 SOUNDBOARDS
Conceived by the talented card flourisher Patrick Varnavas and illustrated by Stuart Palm, we are very excited to introduce SOUNDBOARDS. Designed to emulate a cassette box case, we engineered a flexible synthetic tuck box with a sturdy clear plastic window to hold each deck of Soundboards.
Featuring our classic faces and a custom ace / joker by Stuart Palme. We are proud to have Stuart as one of our in-house designers, which we can team you up with for custom design work and illustration. 
Slide your phone into the empty tuck box, and listen to your music amplify, like a mini portable speaker! 
Printed on our Classic Finish card stock, a softer and more 'papery' feeling card stock. Limited to under 1,000 decks in this print run, we expect these to sell very quickly.