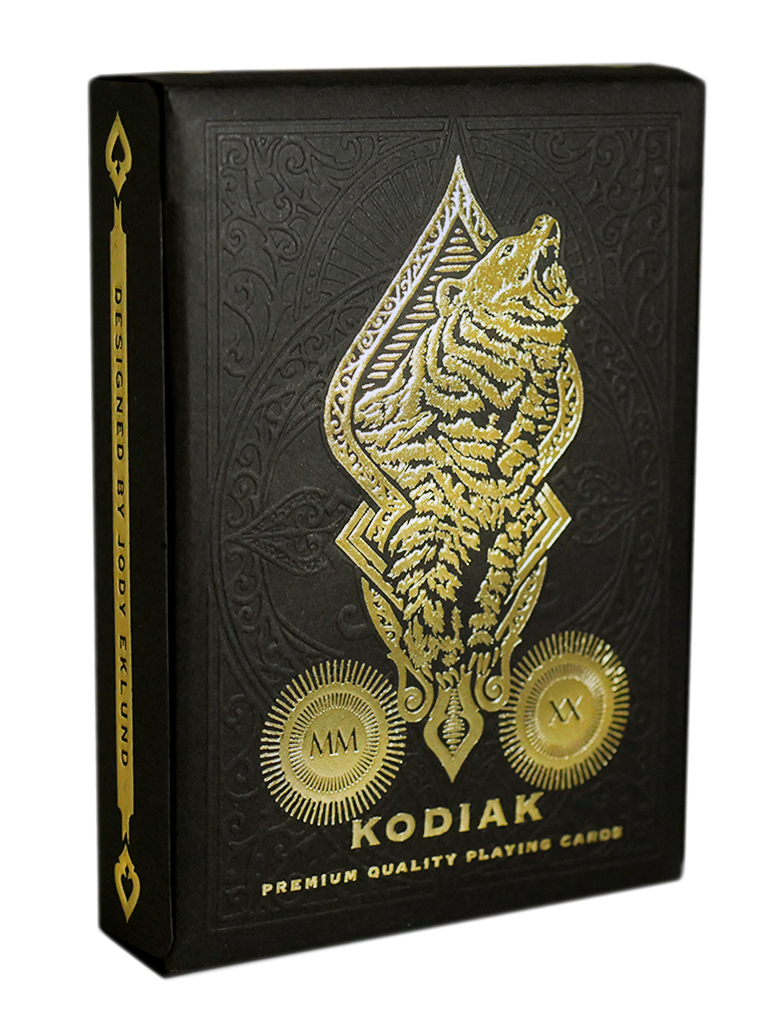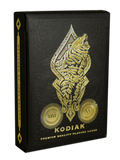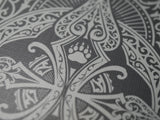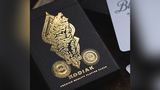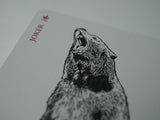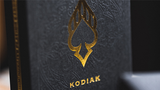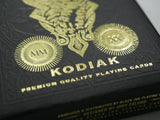 KODIAK
Capture the spirit of adventure.
Kodiak playing cards, designed by famed card designer Jody Eklund of Black Ink Playing Cards. 
Capturing the spirit of the outdoors with elegance. Perfect for that cozy log cabin getaway. Play a card game with your loved ones, or just marvel at the beautifully embossed tuck with gold hot foil stamping. 
We only have 100 available here on our site. Check Black Ink Playing Cards if we are out of stock.
Stay wild.
Print Quantity:
 1,800
 decks
Card material:
CLASSIC FINISH
Custom black core European casino grade card stock
Card coating: TW#201901 / water based
Card cutting: LPCC Diamond Cut / Traditional
Card backs: Pantone, with metallic ink
Card faces: Custom jokers and ace
Tuck exterior: Black dyed paper. Embossing, Gold Hot Foil stamping
Manufacturing facility: LPCC 

partner facility 

/ Taiwan