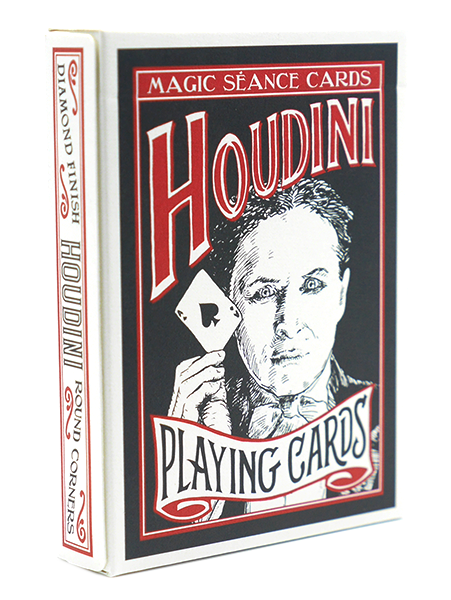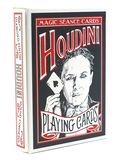 HOUDINI Séance Deck
This amazing deck has been hand illustrated to capture to the life and career of Houdini. There are some clever features like a second ace of spades, showing Houdini's escape.
All cards drawn in the classic style and feature divination meanings (like Tarot) and Ouija symbols for use in a séance. The Houdini deck is printed on our premium Diamond Finish card stock, designed to be long lasting for professional magicians.
We have around 50 of these decks for sale. They feature 52 gorgeous playing cards, 2 jokers, 1 extra ace of spades, 1 cartomancy instruction card.
Quoted from Max Playing Cards;
Created by Ars Felix, mixes two different sets of pips. On the one hand, you can find the usual poker pips on the left upper corner and on the other hand, in the right upper corner, a ouija pip has been added. This pip would allow using this deck for connecting with the spiritual world.
The deck will also include several cool features, like a escapist joker and other gaff cards for magic tricks  and a back design including several symbols related to Houdini and his favorite epigram: "My brain is the key that sets me free".