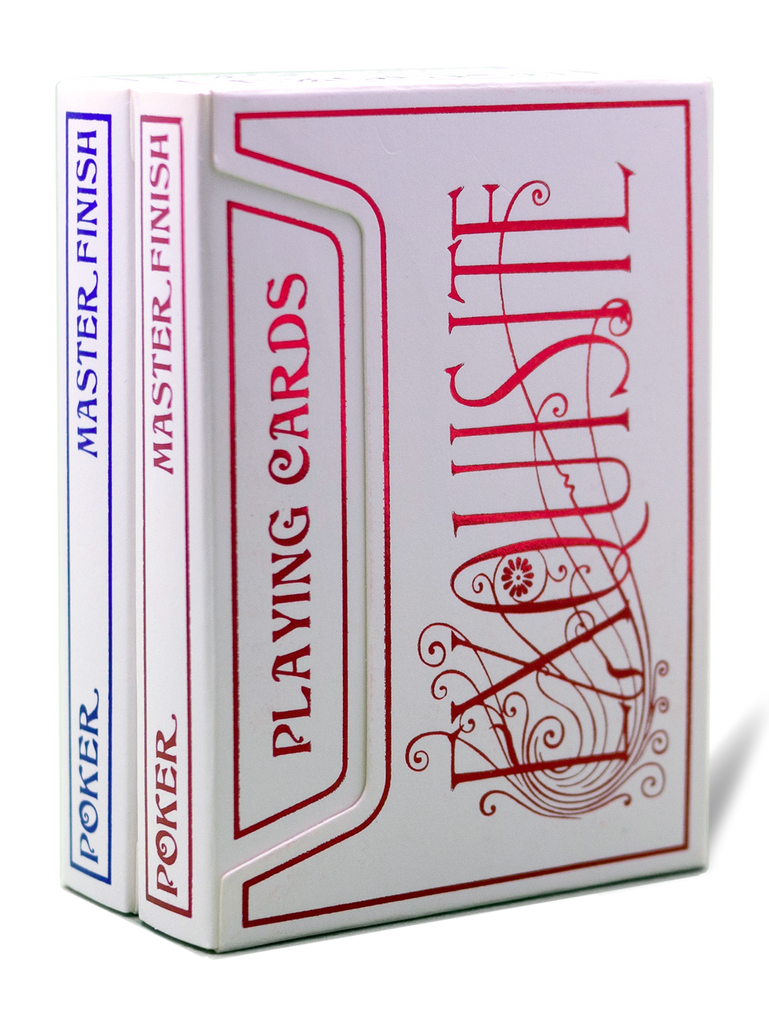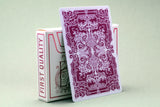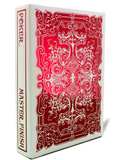 Exquisite
The first Legends Playing Card Co. and Expert Playing Card Co. deck collaboration. Artwork and sideways tuck concept from the archives of EPCC, and the skilled printers of LPCC to engineer the special tuck case and print these cards with Legends quality and attention to detail.
Our close partner, the Expert Playing Card Company says these cards "feel different and better than anything else we've done".


Red decks are limited to around 1,000, and blue decks to around 5,000 for this special release.
Below find the official information direct from Conjuring Arts Research Center:
Quality:
These two decks represent a breakthrough in quality and card handling. We used the same Taipei factory and same paper and coating as the Legends which is a very good start.
Because of our ink choice and coverage the result is that our New Exquisite decks handle the best of any deck we have yet produced. The paper is thin and firm and the coating allows even the unskilled to fan them. Even though the paper, coating and all other factors are the same the way the ink is used makes these cards feel different and better than anything else we've done.
The edges of these cards are so perfectly cut that anyone who can even begin to faro cards can faro these either face down or face up. The edge is so perfect and precise that there is no longer any need to talk about traditional cut cards. (Traditional cut refers to our genius friend Richard Turner's discovery that cards from USPCC that are cut while face down will faro bottom up more easily.)
The printing quality of this factory is superior to anyone else we know. They are such skilled printers that they can get the cards into registration that almost seems impossible. The first thing you will notice is that the white border on the Exquisites is so thin and beautiful that the cards almost look like they are bigger than normal cards! Of course they are not but they do create that illusion. Our borders are less than 2mm at the corners (normal are 5mm or more) and yet if you reverse a card the width of the white border never changes. This is just not possible at any other factory that we know of.