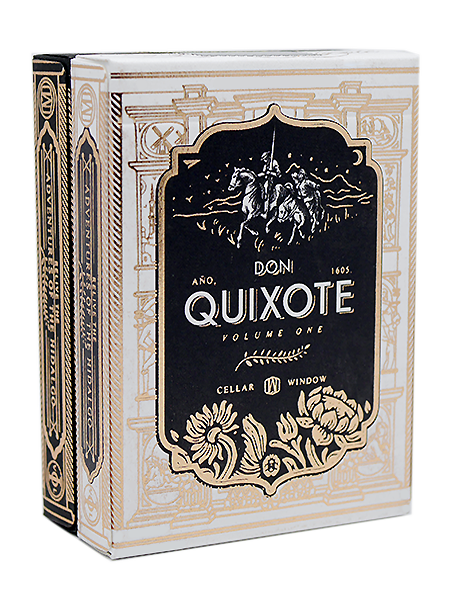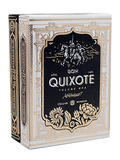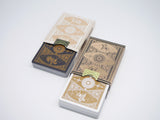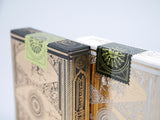 DON QUIXOTE Vol.1
"Thou hast seen nothing yet."
― Miguel de Cervantes, Don Quixote
Don Quixote Vol. 1 is a deck of playing cards based on the first volume of the Don Quixote novel and it's unique characters. The perfect gift for literary lovers and adventure seekers.
Every part of this deck has been custom-illustrated by the internationally renowned design studio, Cellar Window. Each court cards represents a central character in the first volume of the Don Quixote novel. It has been designed with meticulous detail by referencing the books, as well as old etchings of the characters to create something never seen before. 
Don Quixote Vol. 1 shares a glimpse of the beautiful characters within the novel written by Miguel Cervantes, with the whole world. Custom-Illustrations on these playing cards will allow you to revisit the beloved characters that the Hidalgo Don Quixote meets during his first travels as a knight-errant throughout Spain.
With the typical Don Quixote touch, the white deck is inside the black box, and the black deck is inside the white box! Printed in a limited run as a Kickstarter campaign, and only around 300 sets are available through our website. 
"A tooth is much more to be prized than a diamond." 
― Miguel de Cervantes, Don Quixote
"The most perceptive character in a play is the fool, because the man who wishes to seem simple cannot possibly be a simpleton."
― Miguel de Cervantes, Don Quixote
"Wit and humor do not reside in slow minds."
― Miguel de Cervantes, Don Quixote