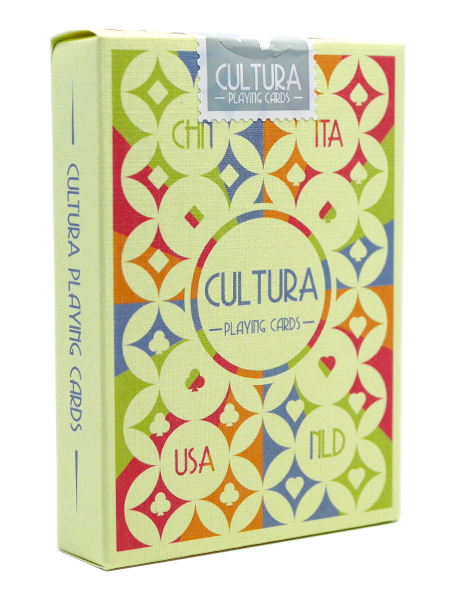 CULTURA
Also available HERE directly from the creator.
A very clever deck by www.mankinnovation.com which combines 4 cultures into one deck of playing cards.

Every card is custom illustrated and these decks are limited to 1,000 numbered versions, of which we have a handful for sale.
The tuck box features a Linen feel, which matches the Elite Finish paper stock these decks were printed on.
A truly special deck of playing cards that celebrates culture!