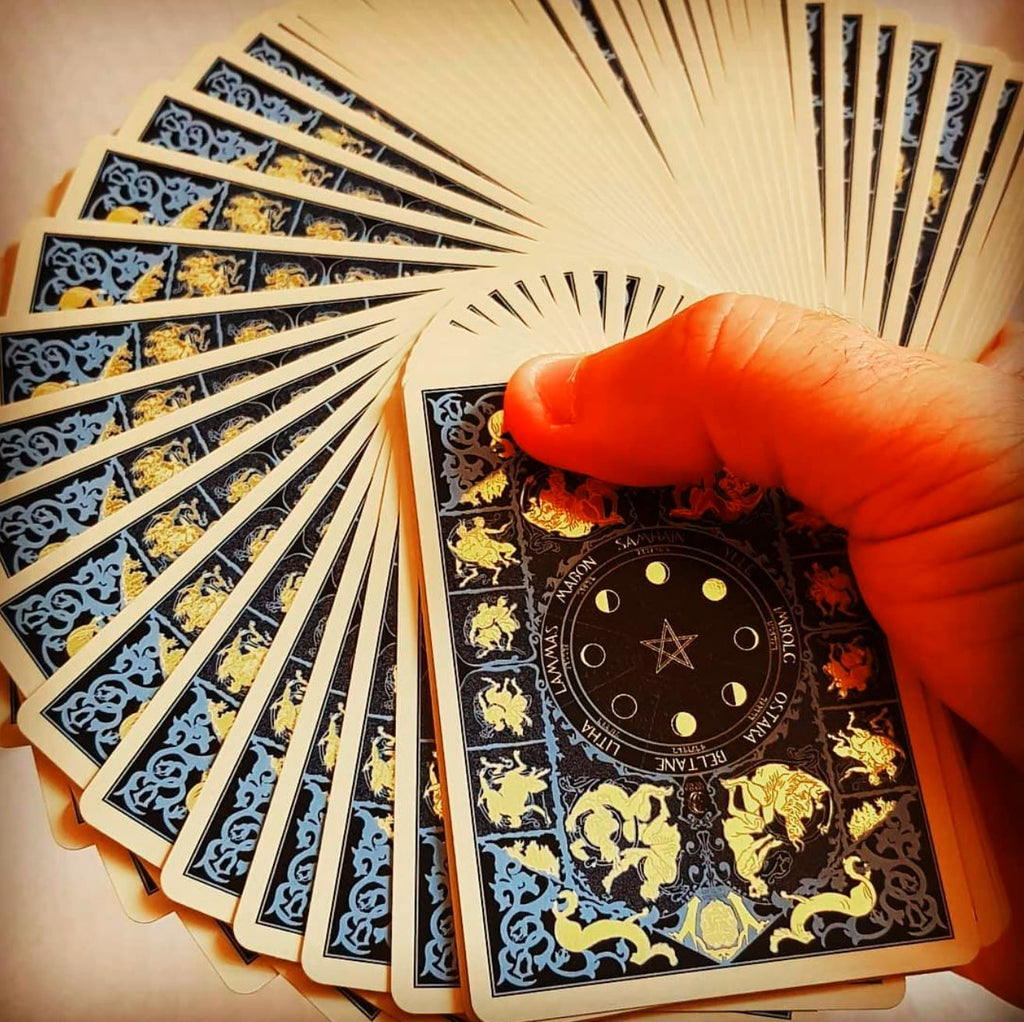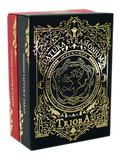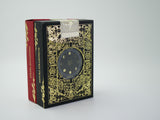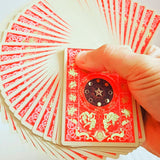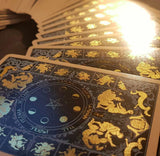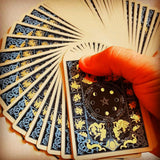 Belladonna and Stramonium
2 deck with a fascinating history: Belladonna and Stramonium
TRIORA Playing Cards. The story of a bloody witch hunt by Max Playing Cards
Triora is a
charming Italian village
with less than 500 inhabitants, due to a strong depopulation after its destruction in World War II. In the 16th century it was the scene of a
bloody story
. Scourged by the plague and a terrible famine, which today is sensed was caused by the landowners of the time, the inhabitants of the region, unable to find a solution, sought a scapegoat for such misfortune and accused women of all kinds of aberrant actions including infanticide and cannibalism. At the end of the century, forty girls died accused of
witchcraft
, some under torture or burned at the stake. This
unfortunate
episode
has popularized the name of Triora as that of the
"Village of Witches"
.
Claude, interested in Triora, has written a
book
about its
truculent history
and now, inspired by the most
esoteric
and
fantastic
aspects, launches a campaign where
two editions
of this deck are offered with names of
poison
:
Belladonna
and
Stramonium
. The
faces
in both editions are
different
and show the same scenes from two
opposite
perspectives
. While Belladonna draws a completely normal costumbrist reality, Stramonium incorporates the demonic influence that brings witches, inquisition and a completely diabolical atmosphere to illustrations.
From the Italian creator NemesisFactoryCards' Kickstarter Campaign;
" ...Let me tell you a story to chill the bones..."
, yes I think they are the right words to introduce you to our new project ..
TRIORA
! ...and as for Enuma also for Triora the Iron Maiden always have the right inspirational words :) (
I recommend you to listen Iron Maiden's Dance of Death while reading these words
).You know us now after our first
Enuma project overfunded in 2019
, we like our playing card projects to tell a story, and this story we are going to tell you really happened in Italy in the 16th century
This project will tell you what happened in Triora in the 16th century and why today it is called "
THE LAND OF THE WITCHES
". During that period in Triora there was the greatest
WITCHCRAFT TRIAL
that history can remember, many women died under the tortures of the inquisitors accused of having brought famines and being followers of the devil. Many people, especially American friends, know the events of SALEM, but what happened in Triora before the events of Salem is something tremendously wider and documented by the evidence of the trials kept in the archives.
DETAILS
Print Quantity: 600 decks (100 available on official LPCC website)
Card material: LPCC CLASSIC FINISH with gold Mylar (full foil) laminated card backs (which adds ~.5mm height to the deck)
Custom ordered to LPCC specs, Black Core European Casino-Grade card stock with mylar lamination on card backs
Card coating: LPCC #201901 USA produced / water based
Card cutting: LPCC Diamond Cut / Traditional
Card backs: Mylar lamination in gold (full foil) with overprinting
Card faces: Custom art CMYK
Tuck exterior: Soft touch material (silicon inpregnated paper), red and black. 
Tuck special features: Die cut hole
Press: Sheetfed UV ink offset press with UV and air curing
Manufacturing facility:
CELT Co. - 
exclusive
partner factory
 / China