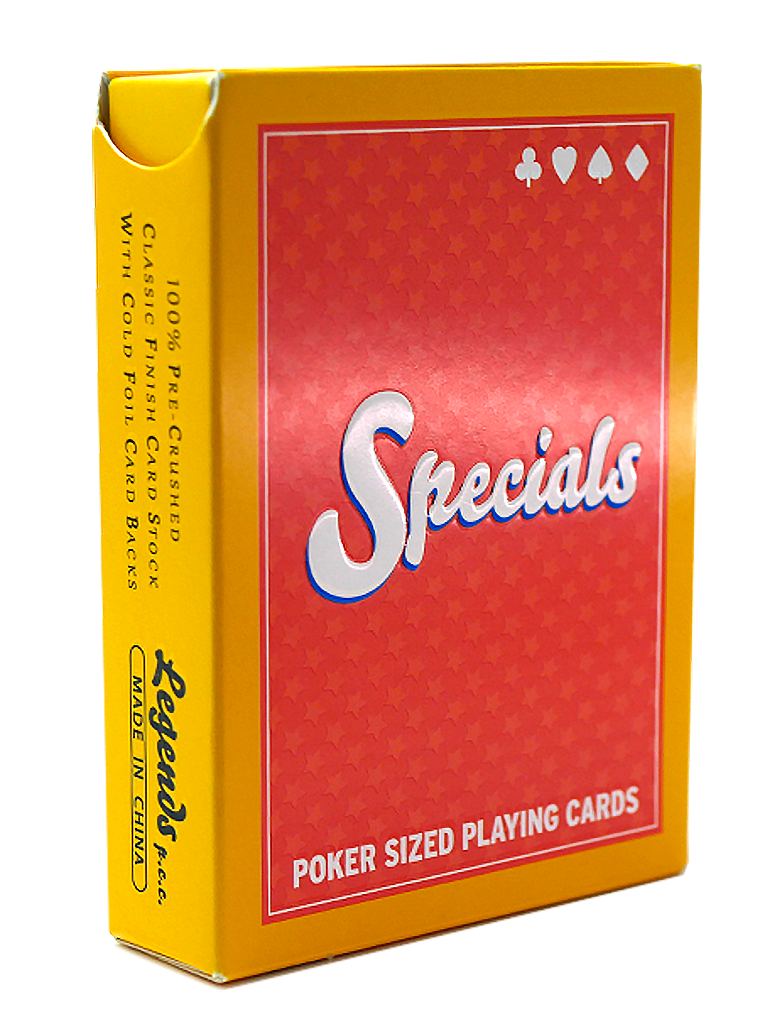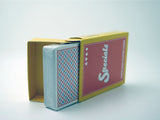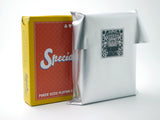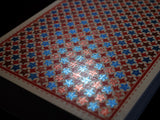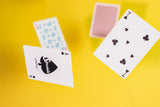 Specials
A pivotal release for special times.
Brand new packaging design never seen before in a deck of playing cards, with completely custom faces and Cold Foil card backs, this deck release sets a new standard. 

Each deck comes sheathed in a metallic sleeve with a custom seal. The tuck box is inspired by Cigarillo packaging and engineered by our team to perfectly fit a deck of playing cards instead of mini-cigars. Pull on the half-moon cutouts with your fingers and the tuck will slide out in a tray and hinge down, allowing you to effortlessly pull out the deck in a seamless action.
For Cardistry lovers who want a new challenge.
A CARDISTS dream come true! If you invent new ways to flourish with this packaging, please send us videos on Instagram, we would love to share. Tag them as @legendsplayingcardco #canyourdeckdothis
This deck is one of our first to be printed on Pre-Crushed Classic Finish card stock. Crushing the paper fibers ElonGates them (not a Tesla or Microsoft reference), making the paper slightly more supple than Classic Finish. Coupled with cigar inspired fonts and quirky custom faces by Graeme Reed, the deck unboxing and handling experience is really enjoyable!

Grab one for that special someone in your life, or your cardist friend ;) Available in a limited release of about 800 decks. Please let us know how you like the deck on Instagram @legendsplayingcardco , if there is enough interest we may consider printing another colorway! (But never 37 different versions like you tend to see these days in the custom deck world).

Keep it Special.
Print Quantity:
 1,000
 decks
Card material:
 PRE-CRUSHED / 
CLASSIC FINISH
Custom black core European casino grade card stock
Card coating: LPCC #201901 USA produced / water based
Card cutting: LPCC Diamond Cut / Traditional
Card backs: Silver Cold Foil with CMYK overprinting
Card faces: Custom art - 4c
Tuck exterior: Custom engineered die-cut 2-piece tuck box. White semi-gloss coated paper with standard embossing.
Tuck interior: 1c interior printing / flood coat
Manufacturing facility: 
CELT Co. - 
exclusive
partner factory
 with newly installed heat curing tunnel in 2020 / China