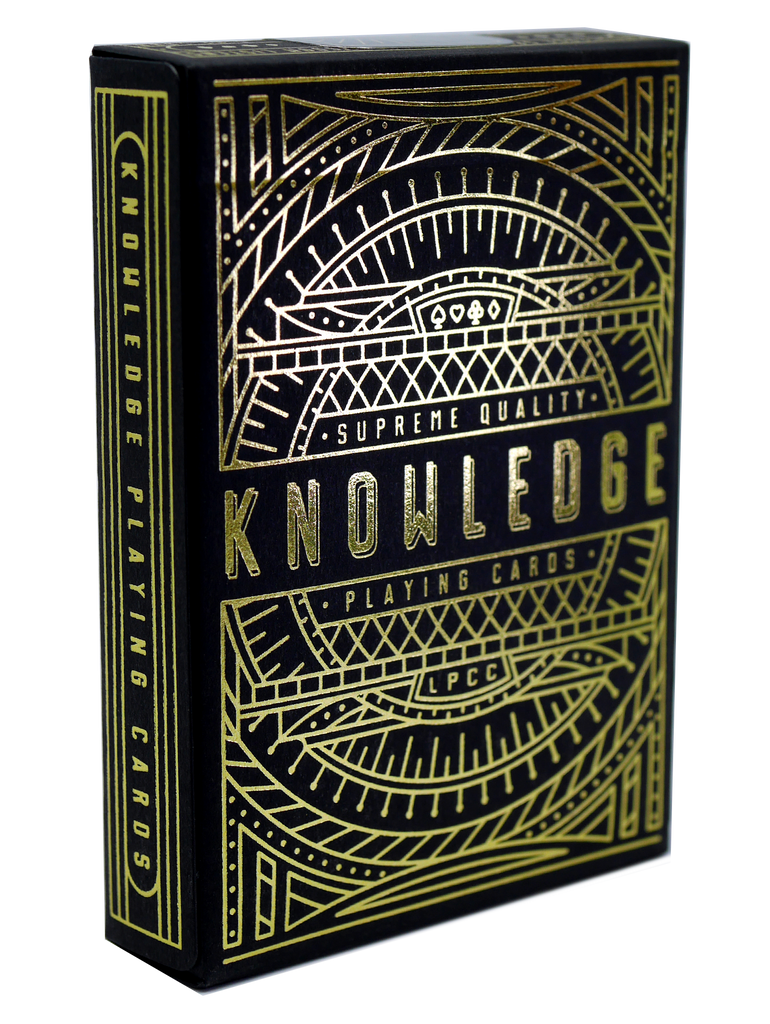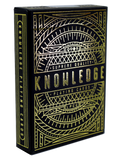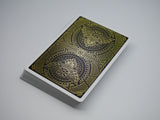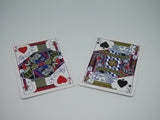 KNOWLEDGE
Introducing Knowledge playing cards, the ultra-rare modern classic. An LPCC in-house deck, celebrating all the knowledge Legends PCC has gained from years of innovation in playing card production.
Ultra-black imported Italian Fedrigoni paper. An intensely deep black satin-smooth FSC certified tuck paper. The first of it's kind on any tuck box, with a strong resistance to light. This allows for the hot-stamped gold foil to pop with an intensity never before seen on a tuck box.
From Fedrigoni; "The innovative composition of the alpha cellulose pulp without carbon black dyes prevents oxidation when hot foil processes are used, and also helps reduce scuff-ability. This paper is neutral pH to ensure longevity."
Knowledge features Classic Finish card stock with hot-stamped gold foil card backs, an extremely difficult process which requires many steps to be mastered by our skilled technicians.
The classic faces of Knowledge were designed by Peter Gurney of London in his Verdye deck, c.1910 and re-mastered by our in-house artists for a modern print run. The artwork was provided to us courtesy of the Ken Lodge collection, it is the only arts & crafts deck he has heard of and was acquired without a tuck or jokers, which made a perfect fit for Knowledge. The Arts & Crafts movement was at its height from 1880-1910 and its greatest proponents were William Morris and the early Edwin Lutyens. 
We fell in love with this art cards when we saw it, the line work and full-framed court cards have a surprisingly modern appearance for a deck produced at the turn of the century. We are proud to bring these classic works of art back to life in an ultra-modern deck of playing cards. We can offer this set of court cards to anyone wanting to print a run of decks with LPCC.
Gold foil seal. Limited to 1,000 decks printed.