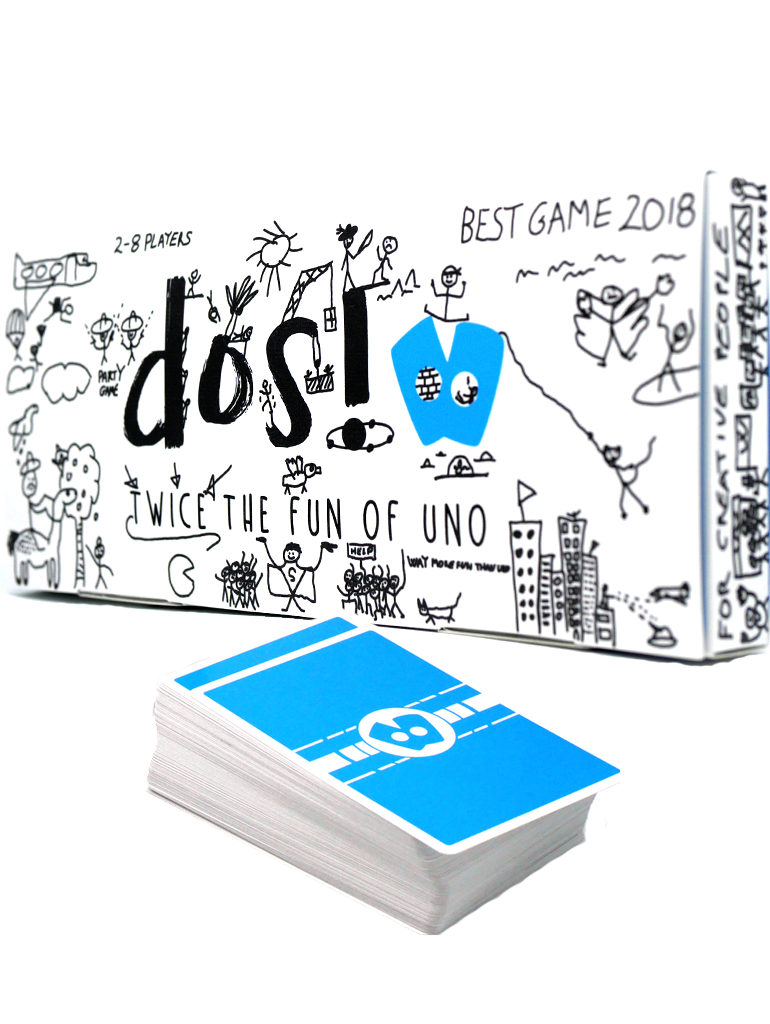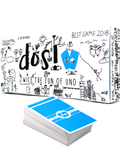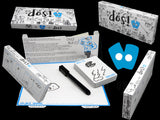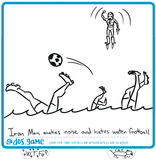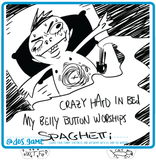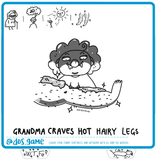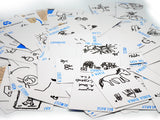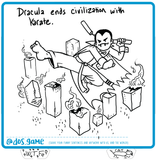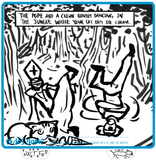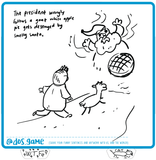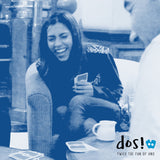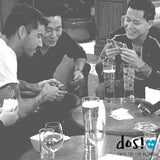 DOS! Twice the fun of UNO
Welcome to our new game! It involves Ironman, the Easter Bunny, Africa, hairy legs, touching, fox noises and some sloths.
DOS is a game of wit, persuasion, and memory, where you win by adding words to your opponents' sentences, and getting rid of all your cards as fast as possible! Are you ready to have fun?
HOW TO PLAY:
There are instructions on the box, but you can also get an idea of how the game works below;
The aim of the game is to get rid of all your cards (10) by forming sentences with your opponents. Players play one word at a time, adding on to the "sentence" forming on the table.
You know things are starting to get messy when your house eats a cat under the table because a clown touches my belly button. This is why at any stage in the game any player can challenge the meaning of the phrase, and now the person being challenged (the last player to add on the phrase) has 60 seconds to make a drawing of what the hell is going on. 
The rest of the group will decide, with a majority vote, if the drawing depicts the sentence well enough. If it does, the challenge is lost and the challenger must pick up two cards. If it does not, the person who was challenged must pick up two cards...The next player will then begin a new sentence! EASY.
As a last resort, the player challenged can upload the picture on instagram @dos.game for the internet to decide. The DOS! Team will reply within seconds to help settle the challenge. This overrules the group.
Not convinced? check out this independent reviews:
"downtime is practically non-existent in DOS!."  
     -Gameapalooza
"it turned out to be even more fun than we were expecting. Yes, laugh-out-loud type fun!"       -Boardgamegeek
DOS GAME SET INCLUDES:
108 Cards
1 Dry-Erase Marker with Eraser
1 Integrated Dry-Erase Board